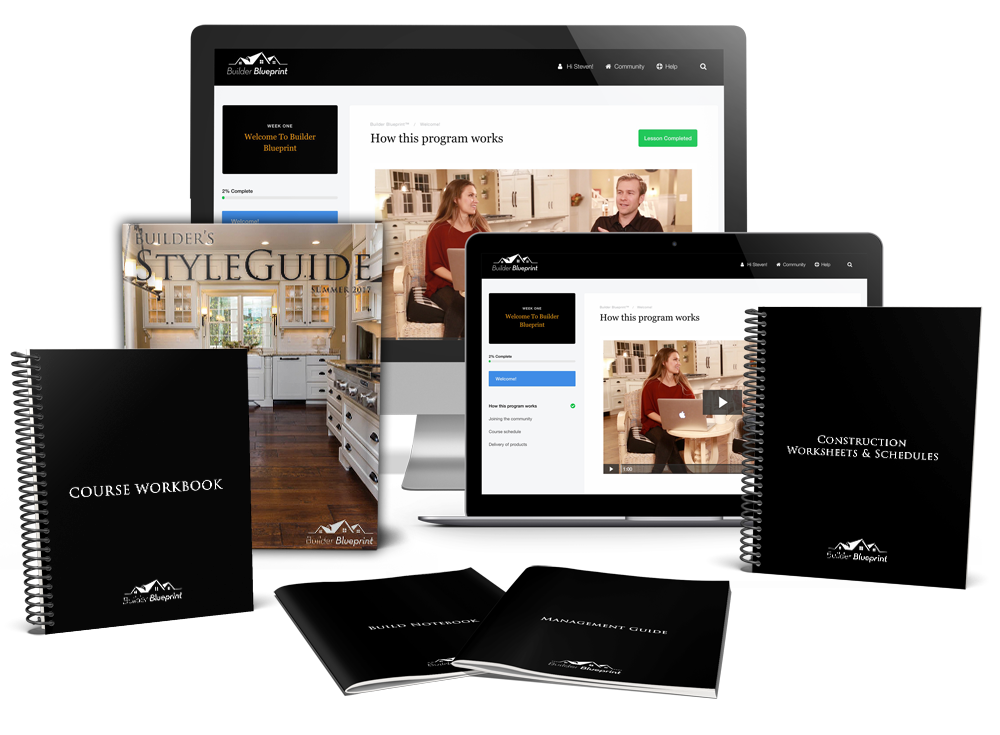 Builder Blueprint: Personal
Start Date: January 25th, 2021
Duration: 12 weeks
Apply Now
Learn how you can construct a beautiful home from start to finish, without a general contractor. You'll learn the exact process we use to plan and execute amazing designs that stand the test of time. After completing the 12 week course you will have the knowledge and confidence to kickoff your own build.
What's included?
Access to 12 weekly training seminars
Access to live weekly Q&A sessions
Access to our proven home layouts
Access to our worksheets & scheduling documents
Access to our inspection guidelines & checklists
Access to our proprietary Style Guide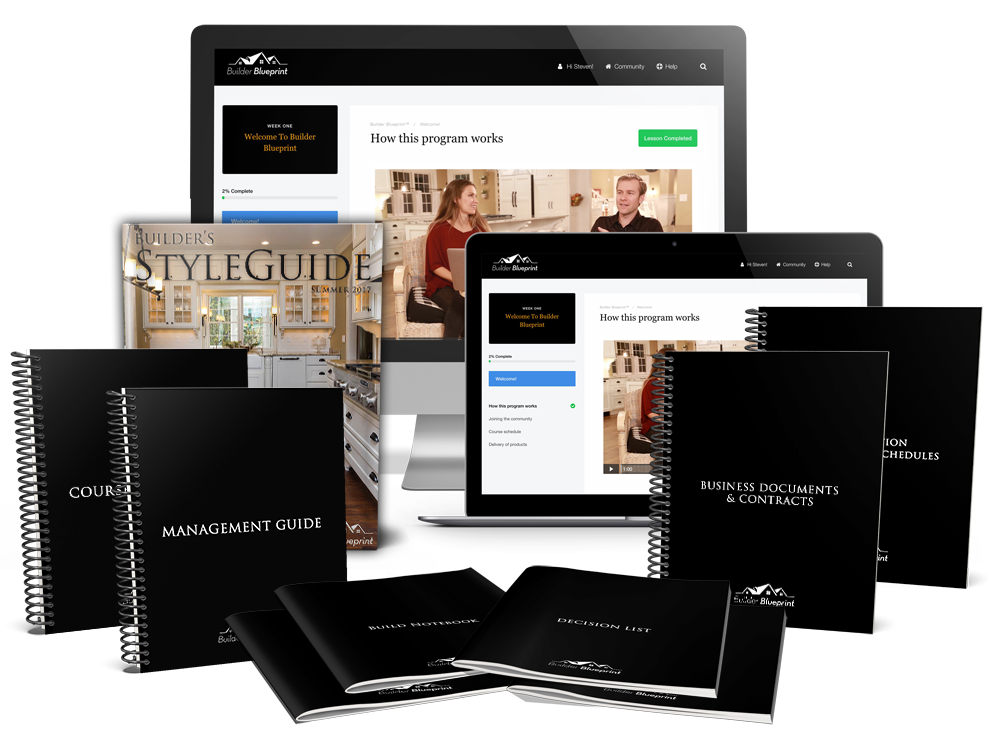 Builder Blueprint: Pro
Start Date: January 25th, 2021
Duration: 16 weeks
Apply Now
In this 16 week course you'll learn the exact formula we've used over the past 30 years to start and grow our home construction business. You will go behind the curtain as we reveal the process we've used to build more than 800 premium homes, even though we started with zero experience. At the conclusion of this course you will have an understanding how to start or grow a wildly successful home construction business.
What's included?
Access to 16 weekly training seminars
Access to live weekly Q&A sessions
Access to our proven home layouts
Access to our worksheets & scheduling documents
Access to our inspection guidelines & checklists
Access to our proprietary Style Guide
License to white label Style Guide
Access to contracts & legal documents
Access to marketing materials
Access to customer service documents